With many schools having shut down around the globe, families are looking for ways to help children enhance their skills. Google took note and launched its Read Along Android app globally to help children develop their reading skills. The app provides verbal and visual feedback as children read stories out loud.
Read Along is currently only available on the Play store and was first launched in India last year itself, where it is available as "Bolo". Click here to download it. Google launched it globally after receiving encouraging feedback from parents. It is now available in 9 languages including English, Hindi, Spanish and Portuguese in over 180 countries. Google plans to improve the app and expand its selection of books as more families provide feedback.
The Tech Behind Read Along
Read Along features an in-app reading assistant named Diya. Diya uses Google's text to speech and speech recognition technology to determine whether a student is reading the passage well or struggling with it. Children can also summon Diya at any time if they need help for pronouncing any word or even a full sentence. Just like a parent or teacher does, Diya then provides positive feedback and guidance along the way. "Read Along keeps young minds engaged with a collection of diverse and interesting stories from around the world, and games sprinkled into those stories. Kids can collect stars and badges as they learn, which motivates them to keep playing and reading", said the tech giant in its blog post.
The app also features profile creation for multiple readers who can learn at their own pace and track the progress they make. The app also personalizes the experience by recommending the right difficulty level for stories and games based on past performance.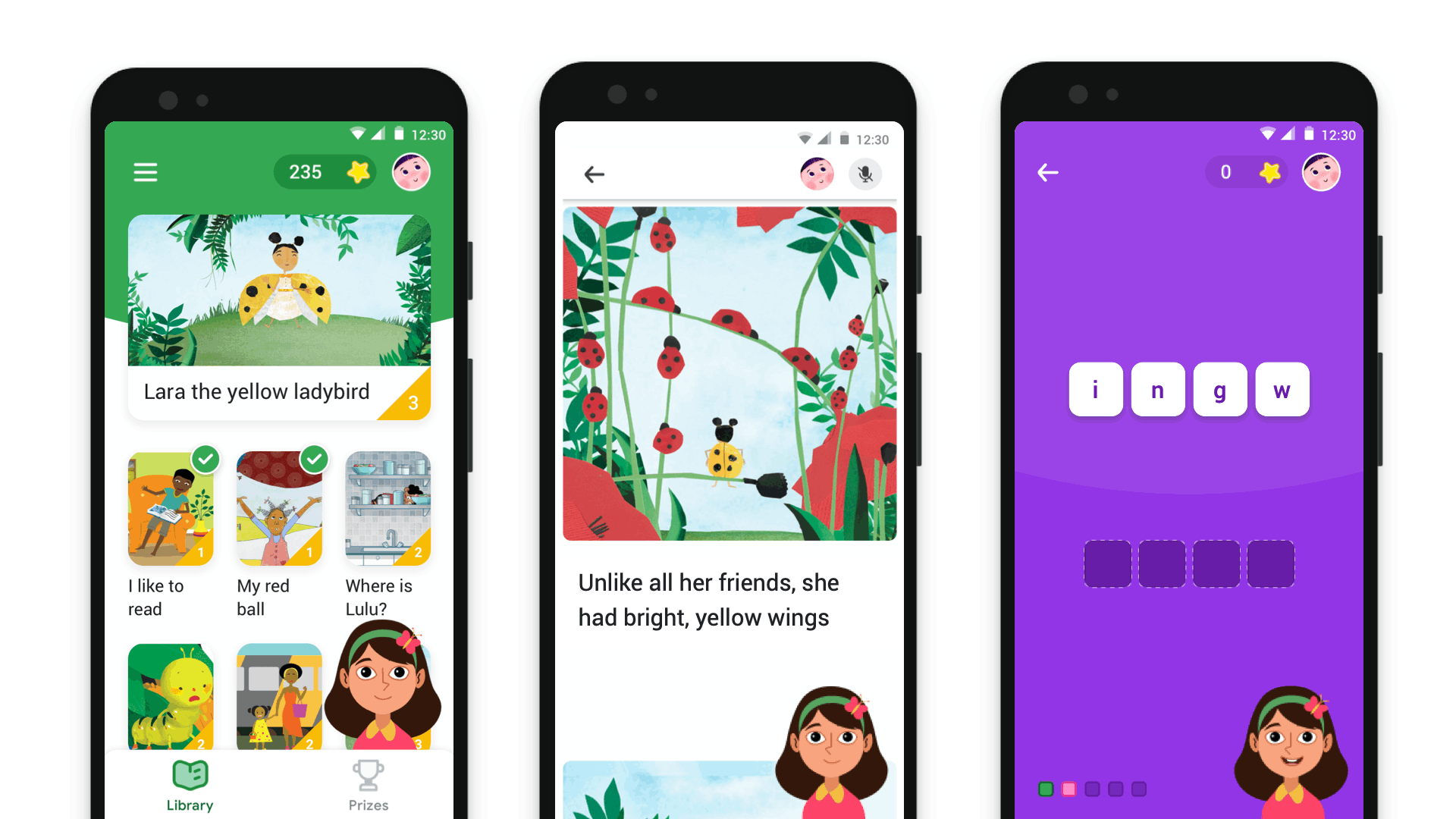 Privacy and Safety
Read along focusses heavily on safety and privacy, being a children-focussed application. The app has no ads in in-app purchases whatsoever and can work offline without internet connectivity. Parents can thus avoid giving unsupervised Internet to their children by periodically connecting to Wi-Fi for downloading additional stories. The app doesn't even require signing in and all voice data is analyzed offline, locally. No data is sent back to its servers, says Google.
In these difficult times, modern resources like Read Along are certain to help parents juggle their work-life balance. This can be helpful by offloading the burden of teaching their kids to read. Read Along is one of the several platforms made available by Google to assist the masses. It also extended access to some advanced features to G Suite and Google Meet, eliminating the boundaries that work-from-home faces.
GIF Courtesy: Google Blog